Carbon Fibre Steering Wheels & Accessories
Racing, Motorsport, Aftermarket
---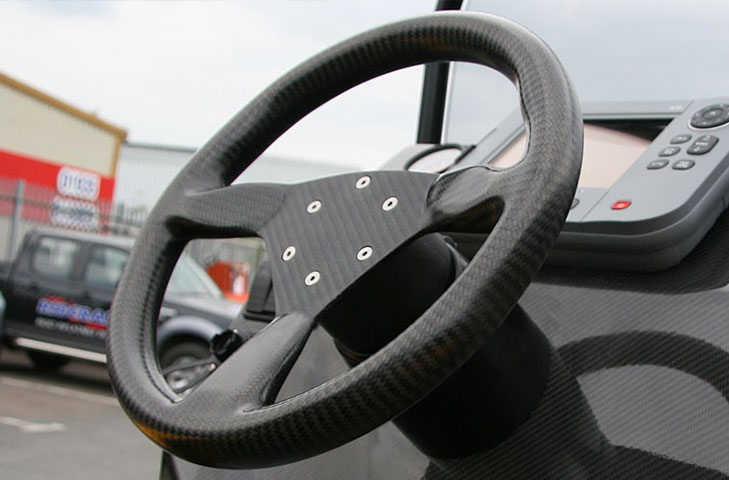 Reverie Rally Eclipse Carbon Fibre steering wheel mounted to boat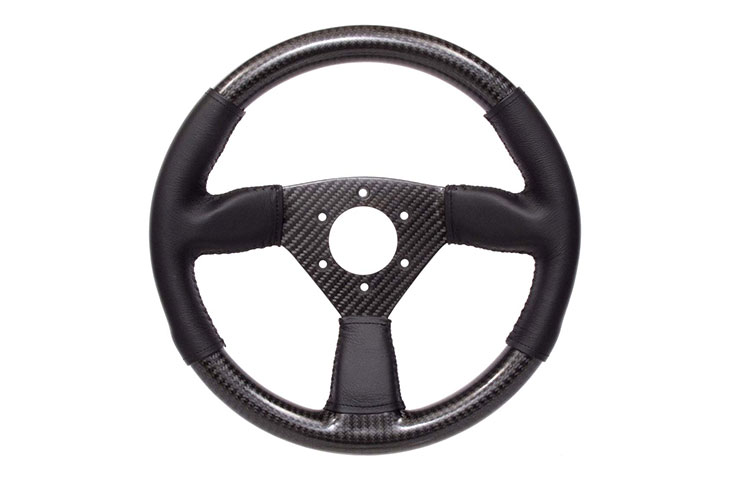 Eclipse 315 half-Leather trimmed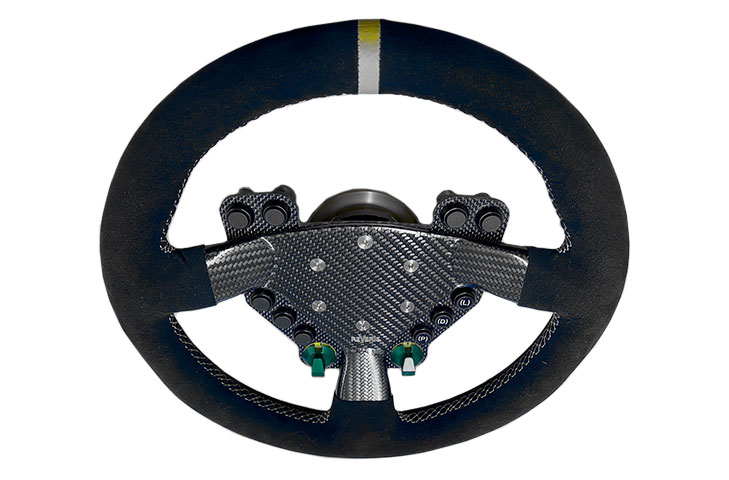 Bespoke Alcantara trimmed Reverie Carbon Fibre steering wheel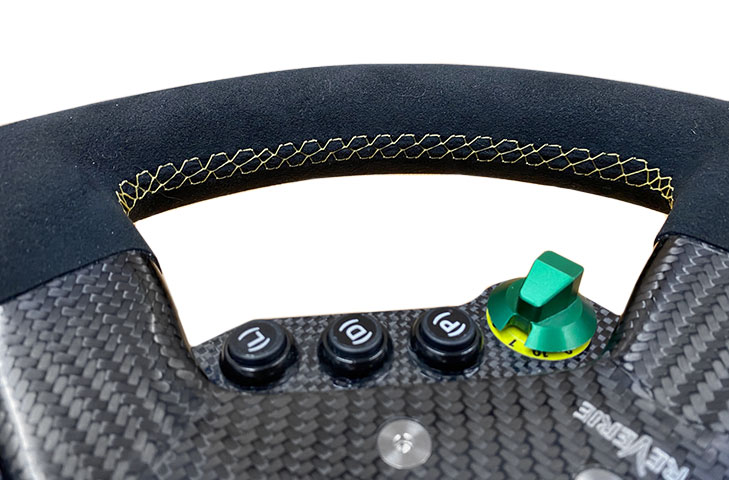 Bespoke Alcantara trimmed Reverie Carbon Fibre steering wheel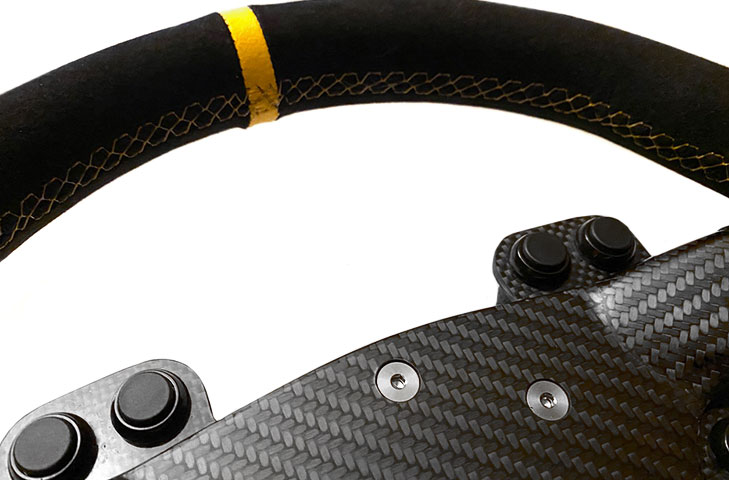 Bespoke Alcantara trimmed Reverie Carbon Fibre steering wheel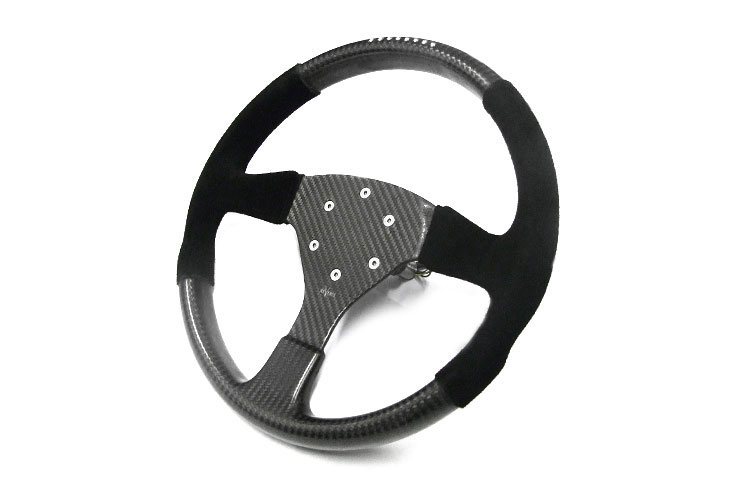 Half Alcantara trimmed Reverie Carbon Fibre steering wheel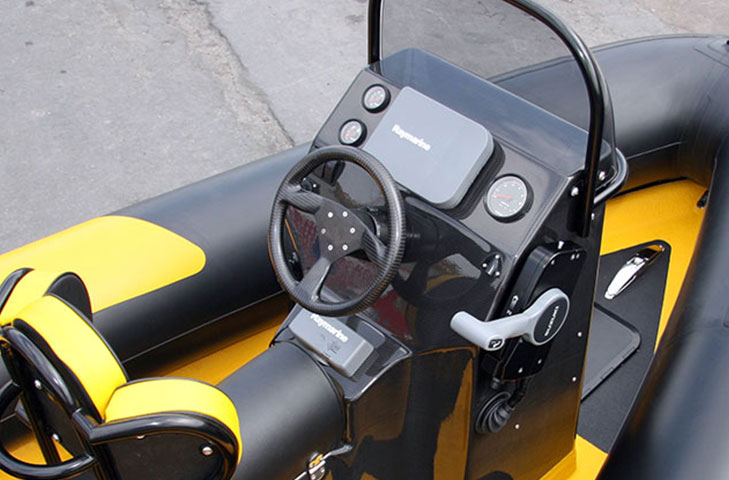 Reverie Rally Eclipse Carbon Fibre steering wheel mounted to boat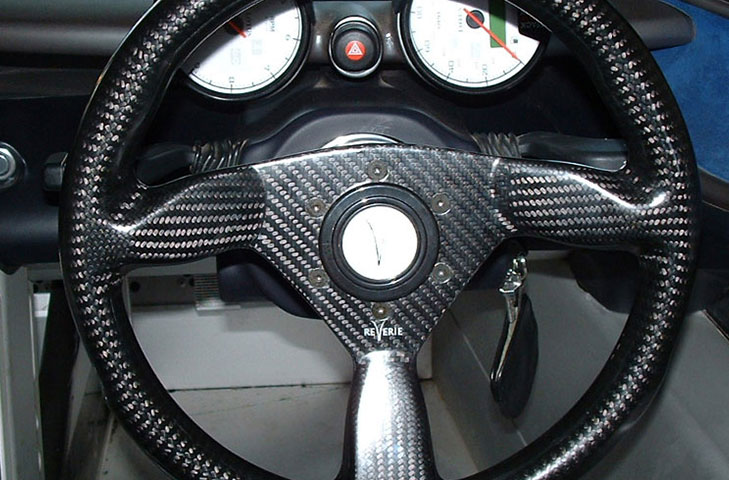 Reverie Carbon Fibre Steering wheel in a Lotus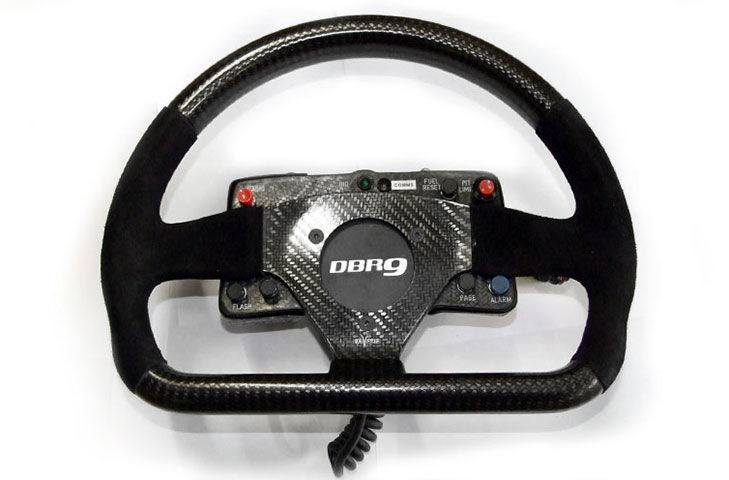 Alcantara trimmed Reverie Carbon Fibre steering wheel for the DBR9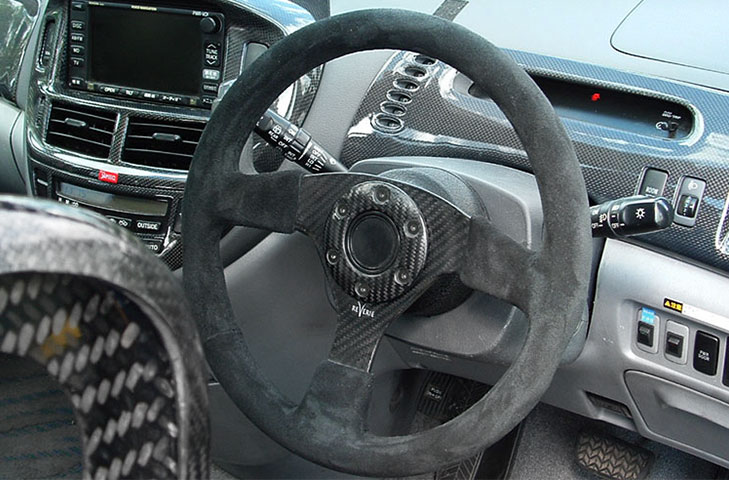 Alcantara trimmed Reverie Carbon Fibre steering wheel
❮
❯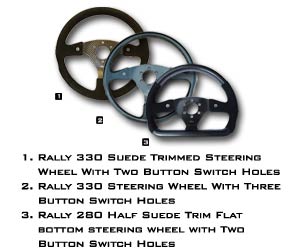 We produce a wide range of steering wheels suitable for fitment to most vehicles that accomodate the most common fixing stud patterns such as MOMO, SPARCO, OMP, NARDI, RAID and 3 stud. We are also able to drill our steering wheels to a custom pattern if requested.

We have supplied steering wheels to Citroen rally team, with Sebastien Lobe, winners of WRC every year between 2003 and 2010. We make steering wheels in various sizes from 255mm to 350mm diameter and all of our steering wheels are autoclaved to achieve the highest quality, are hollow to minimise weight. Our steering wheels can also be lacquered to improve their protection against UV and trimmed in suede to ensure the best comfort and longevity.
Some examples of fitted steering wheels can be seen in the gallery. If you have any questions regarding our steering wheels please don't hesitate to contact us.
To view technical information for our range of steering wheels please click here
---
Drilling Patterns
Our steering wheels are available undrilled, with a range of standard drilling patterns or a custom drill pattern can be requested at additional cost. The Pitch Circle Diameter (PCD) is the diameter of the circle which passes through the centre of all the wheel-mount holes. The PCD for MOMO, SPARCO and OMP is 70mm, NARDI/Personal/RAID 74mm and 3-stud is 50.8mm. A 51mm centre bore hole is optional on all 6-hole wheels (RAID, MOMO, SPARCO and OMP, NARDI/personal) as standard but can be optionally removed. A 55/56mm centre bore hole is available on request (please email at the time of order). Offset drilling patterns are available on request.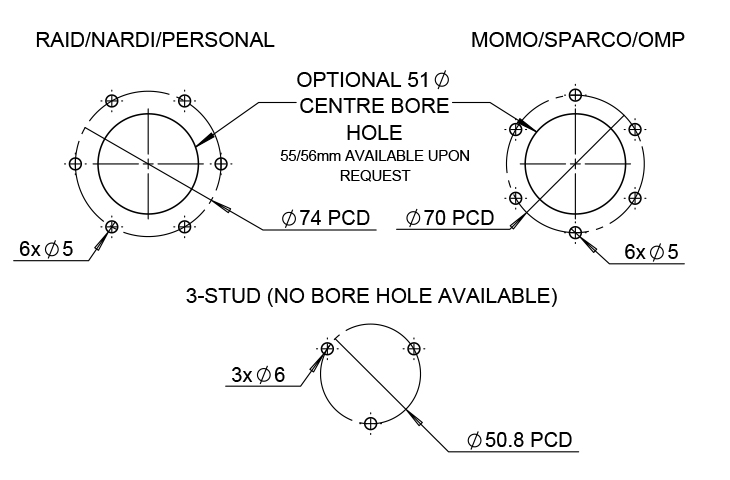 ---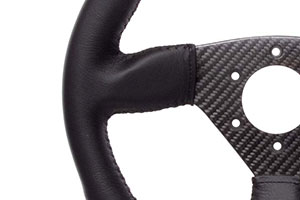 Trim & Button Options
Our steering wheels are available with Alcantara trim (either full or half). Custom stitching/trimming/material is available which can be discussed before placing an order.
Our range of steering wheels are available with the option of 2 or 3 button holes which allow the fitment of electronic buttons/switches (not included). Custom button/switch plates can also be manufactured and combined with our steering wheels to produce an integrated driving experience.
---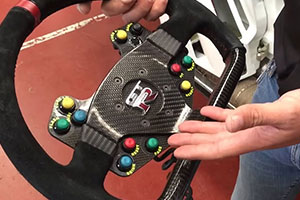 The Eclipse 270 and Rally 330 are available as flat-bottomed steering wheels which is suitable for applications where space is limited. The outer wheel diameter of the Eclipse 270 is 270mm and Rally 330 flat-bottomed is 330mm. The overall height (from top of wheel to flat-bottom edge); Eclipse 270: 215mm, Rally 330: 260mm.
These steering wheels are ultra-lightweight with the Rally 330m weighing 320g and the Eclipse 270 weighing just 215g. The Rally 330 is also available with the MoTeC SLM.
Steering Wheels and Accessories