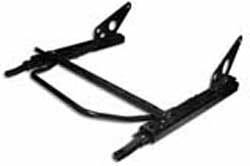 Mulsanne B Fitment
Drivers Seat Fitment Requirements:
Mulsanne B Seat, Nylon spacer Kit (R01SI0087) - Required for:
All Standard Lotus and VX220 seat sub-frames require the Nylon spacer kit for installation of the Mulsanne B seat. regardless of 3-point seat belt or3/4/5/6-point harness
Mulsanne B Seat, Drives Side Conversion Kit (R01SI0081-RHD, R01SI0083-LHD) – Required for:
Elise S1 (std), Elise S2 , Elise 111R , Exige S1 (std/sport), Exige S2 (std/sport) when using 3/4/5/6-point harnesses.
Passenger Seat Fitment Requirement: (R01SI0085-RHD, R01SI0086-LHD)
Our Mulsanne B Seat Requires the Reverie Mulsanne B Passenger Sub-frame Kit to fit in the passenger seat position for all vehicles. Compatible with both Std 3-point seat belt and 3/4/5/6-point harnesses.
For fitting guide -Click here-