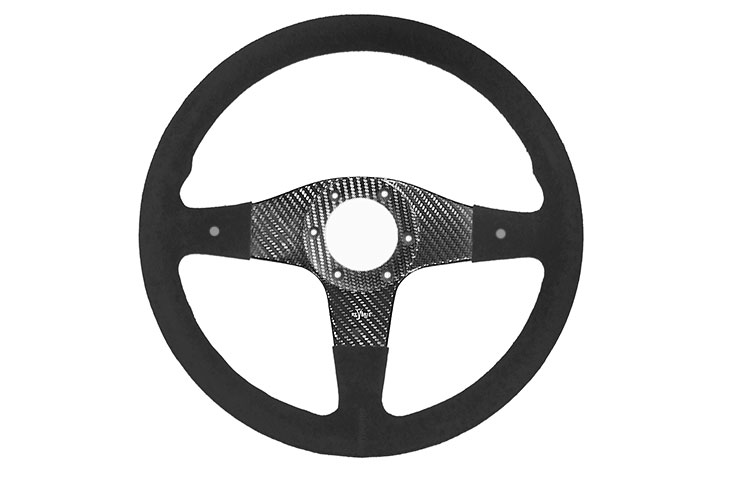 Product Description
Material: Carbon Fibre
Mass: 325g approx.
Outer Diameter: 350mm
PCD: 74mm NARDI/Personal/RAID

As used by Mitsubishi WRC team, the ReVerie FQ350 Carbon Fibre steering wheel features a solid centre with hollow spokes & rim and is trimmed in Alcantara. Featuring a 31 x 28mm oval section with -26.7mm set back, the FQ350 is Autoclave cured as a single piece, improving stiffness & reducing inertia. Weighs up to 75% less than an equivalent size alloy wheel. Features 2 x button holes (buttons not included).



Part Code
R01SH0130
Weight
0.33kg
Made to Order
SLT
10 days
UOM
Each
Price