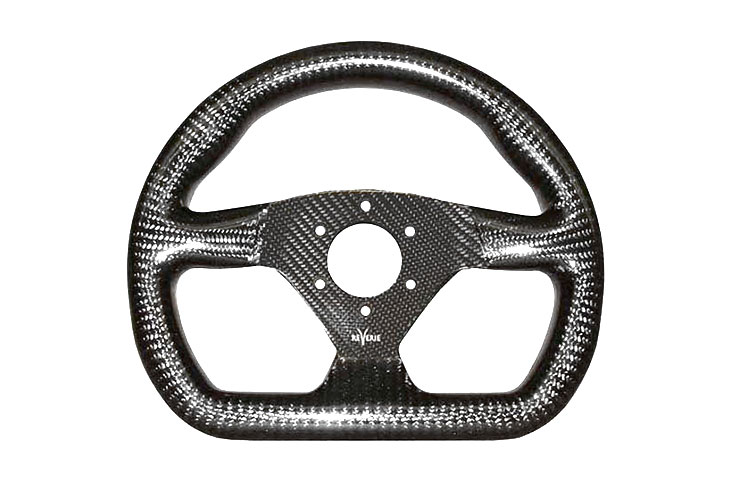 Product Description
Material: Carbon Fibre
Mass: 215 g approx .
Outer Diameter: 27 0mm
Height : 2 1 5mm
Trim: Untrimmed

T he Reverie Eclipse 270 flat-bottomed Carbon Fibre steering wheel is Autoclave cured as a single piece, improving stiffness & reducing inertia. Weighs up to 75% less than an equivalent size alloy wheel. The steering wheel features a s olid centre with hollow spokes and rim with a 33.5 x 26.3mm oval section (grip areas bulge to a max of 33.5 x 32mm at 10 & 2 o'clock). The PCD (Pitch Circle Diameter) centre drilling is 70mm and consists of 6 holes placed at 12, 2, 4, 6, 8 and 10 O'Clock.




Part Code
R01SH0033
Weight
0.22kg
Made to Order
SLT
10 days
UOM
Each
Price