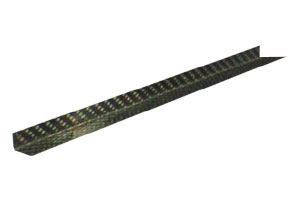 Reverie Ltd manufacture a range of lightweight Gurney flaps using pre-preg Autoclaved Carbon Fibre to primarily to suit rear wings or other applications. Available in lengths between 1240mm to 1800mm, for curved or straight rear wings we also offer two angle options; a 90deg right-angle or 110deg .
A Gurney flap (also known as wickerbill) was developed in the 1970s by racing driver Dan Gurney and is placed on the trailing edge of a wing, projecting the wing chord, and provides increased downforce with minimal drag to even simple aerofoils. Today, Gurney flaps are a commonly used on performance/ race cars and is even used in aviation.
All of our Gurney flaps are manufactured in-house at our premises in Colchester, UK and compatible with our range of Universal Carbon Fibre Rear Wings and Lotus Carbon Fibre Rear Wings.
Choose a Gurney flap from the configurator below: