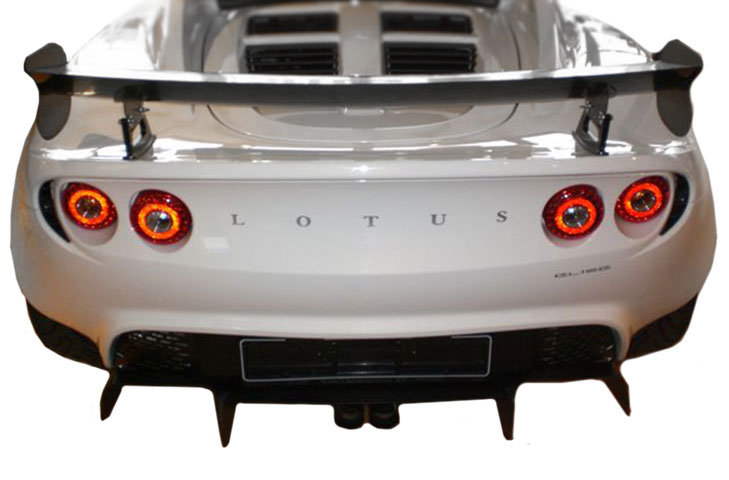 Product Description

Material: 2x2 twill pre-preg Carbon Fibre
Finish: Polished Carbon
Wing Span: 1650mm
Components: Wing, 2x End Plates, Support Tabs & 2x Aluminium Wing Support Legs & 2x Boot Stiffeners Designed for ReVerie by aerodynamics writer and designer Simon McBeath. Autoclave cured for best properties and surface finish. Lightweight & extremely rigid. The wing is adjustably mounted to the clam on support legs (included). When run through the CFD software in free stream air the 225mm chord 1650mm long wing gives approximately 179% more down force than the stock Exige wing (837N of down force vs. 300N stock, 100mph @ 12 deg AoA). Therefore it is essential to be balanced by use of our Front Canards and Exige S2 Front Spoiler. The full aero package has been Wind Tunnel tested at MIRA and gives a similar aero balance to stock, with a 25% increase in drag (wide arch guise) but an amazing 200% more down force. Please see our tech data & movies section for more info.


Part Code
R01SB0160
Weight
2.00kg
Made to Order
SLT
10 days
UOM
Each
Price
£1,499.00